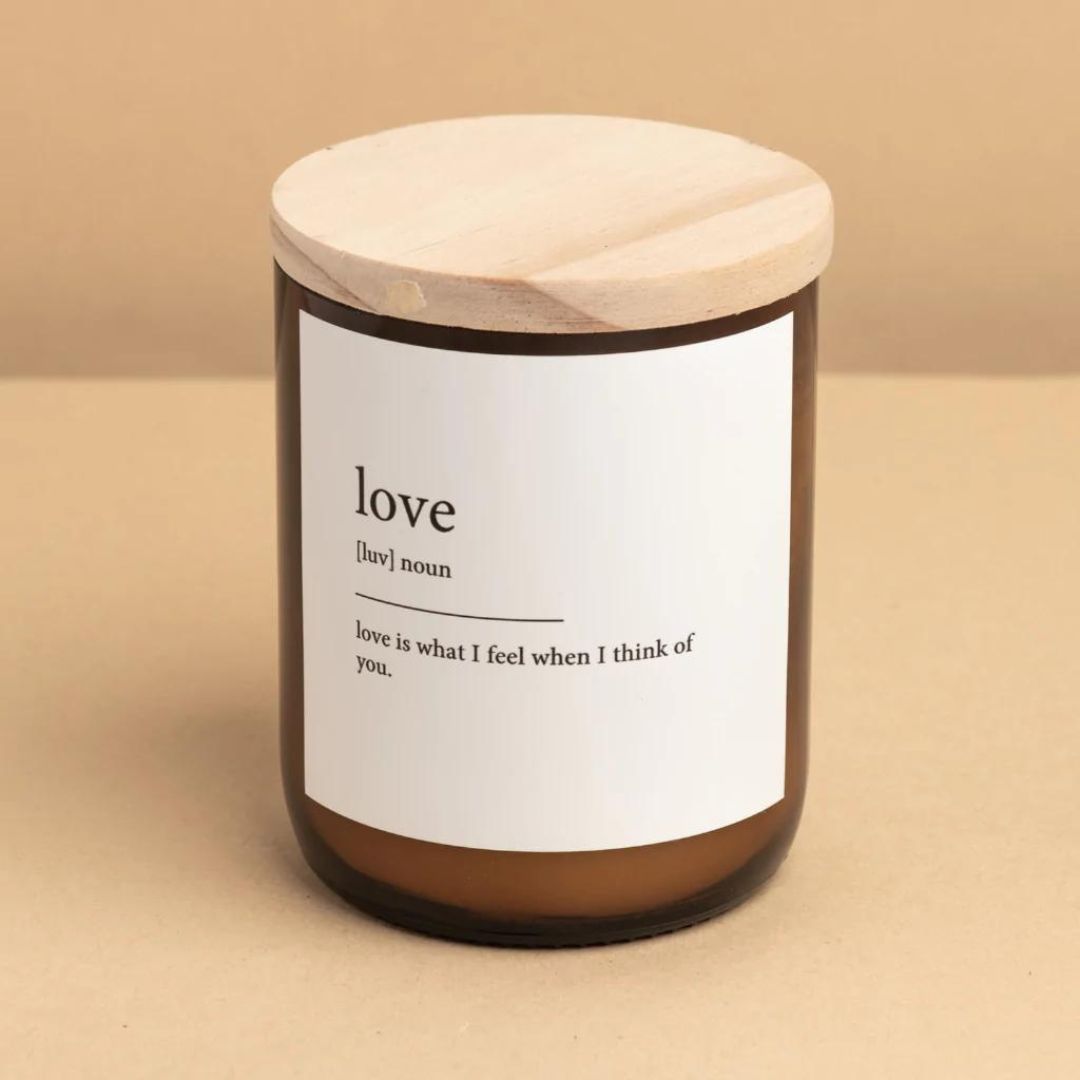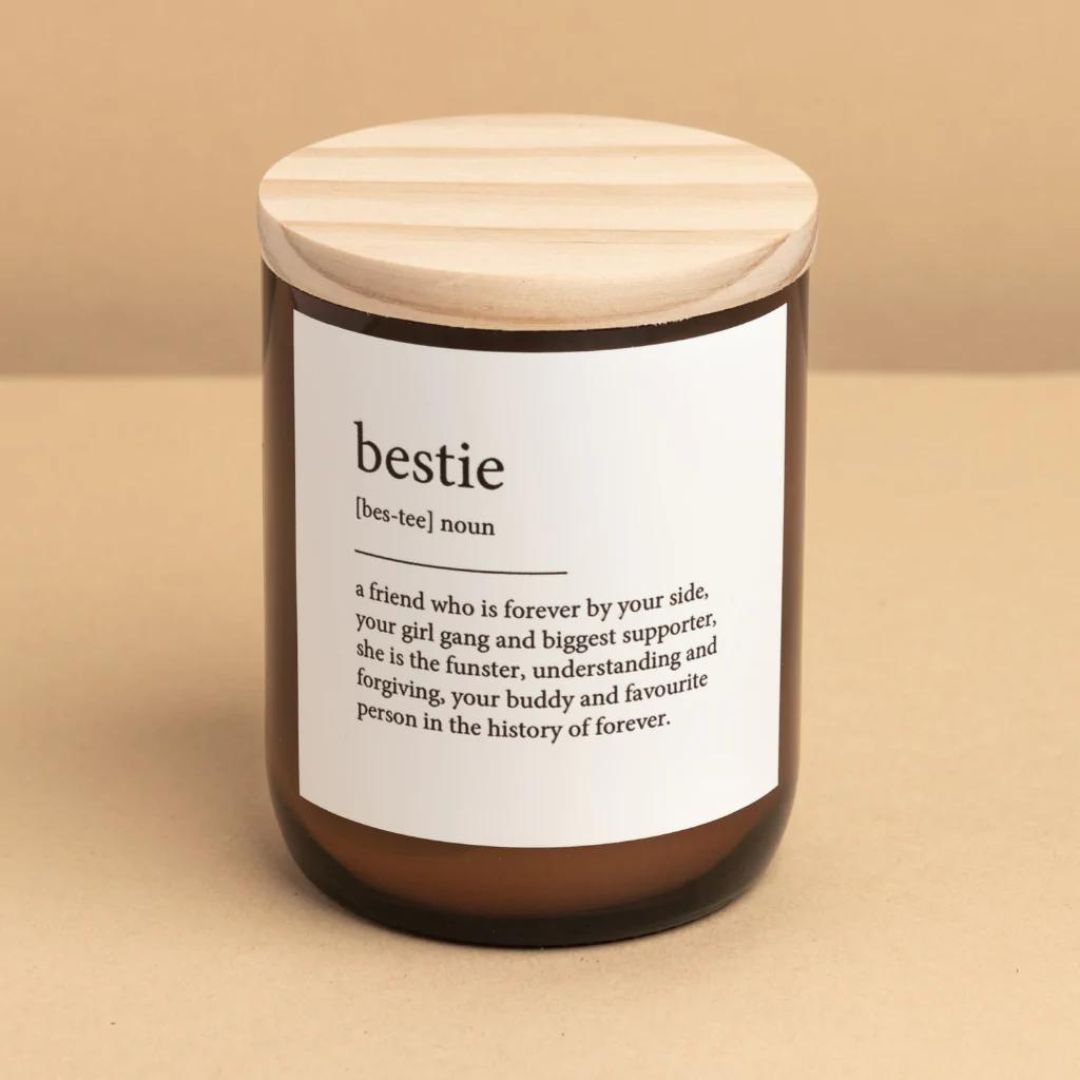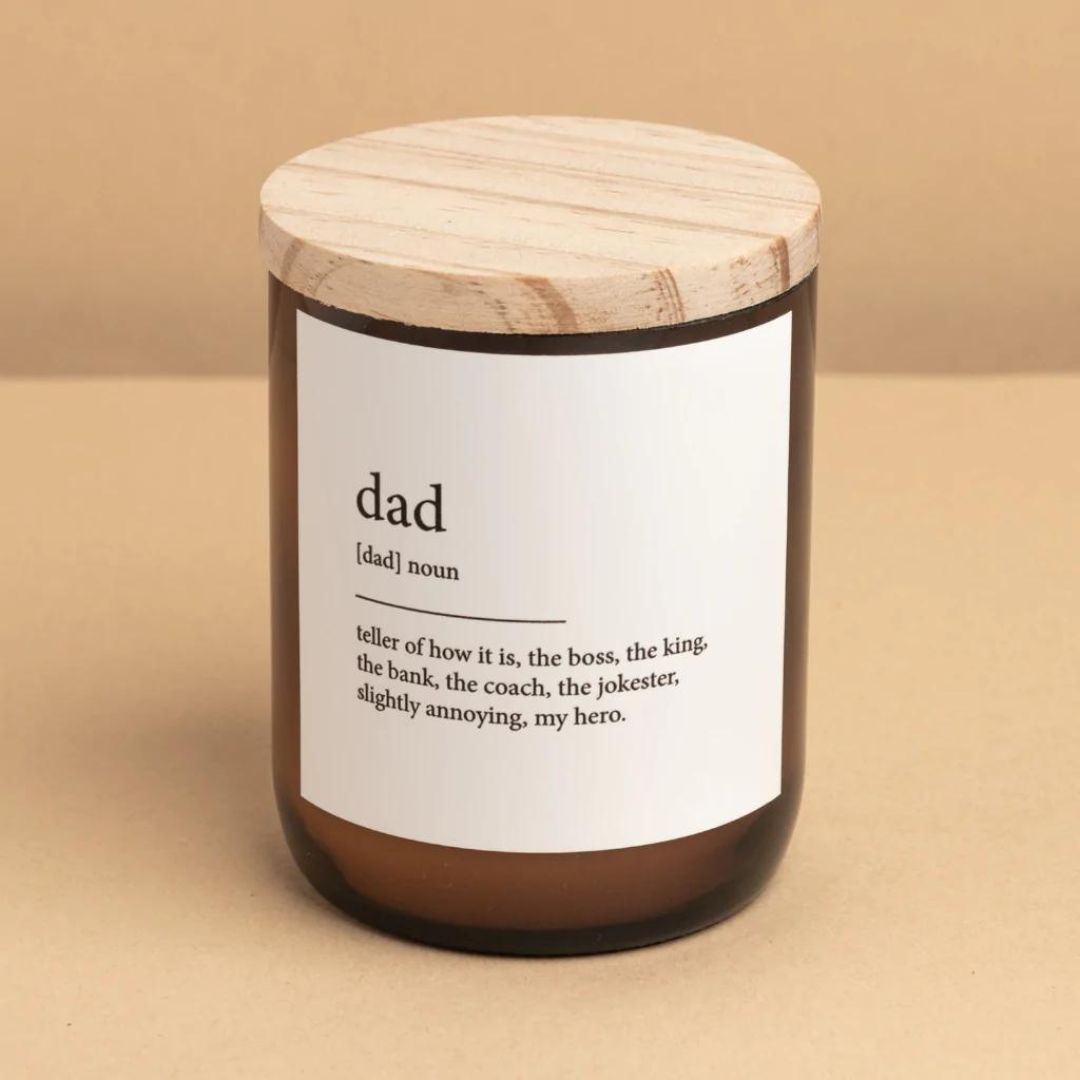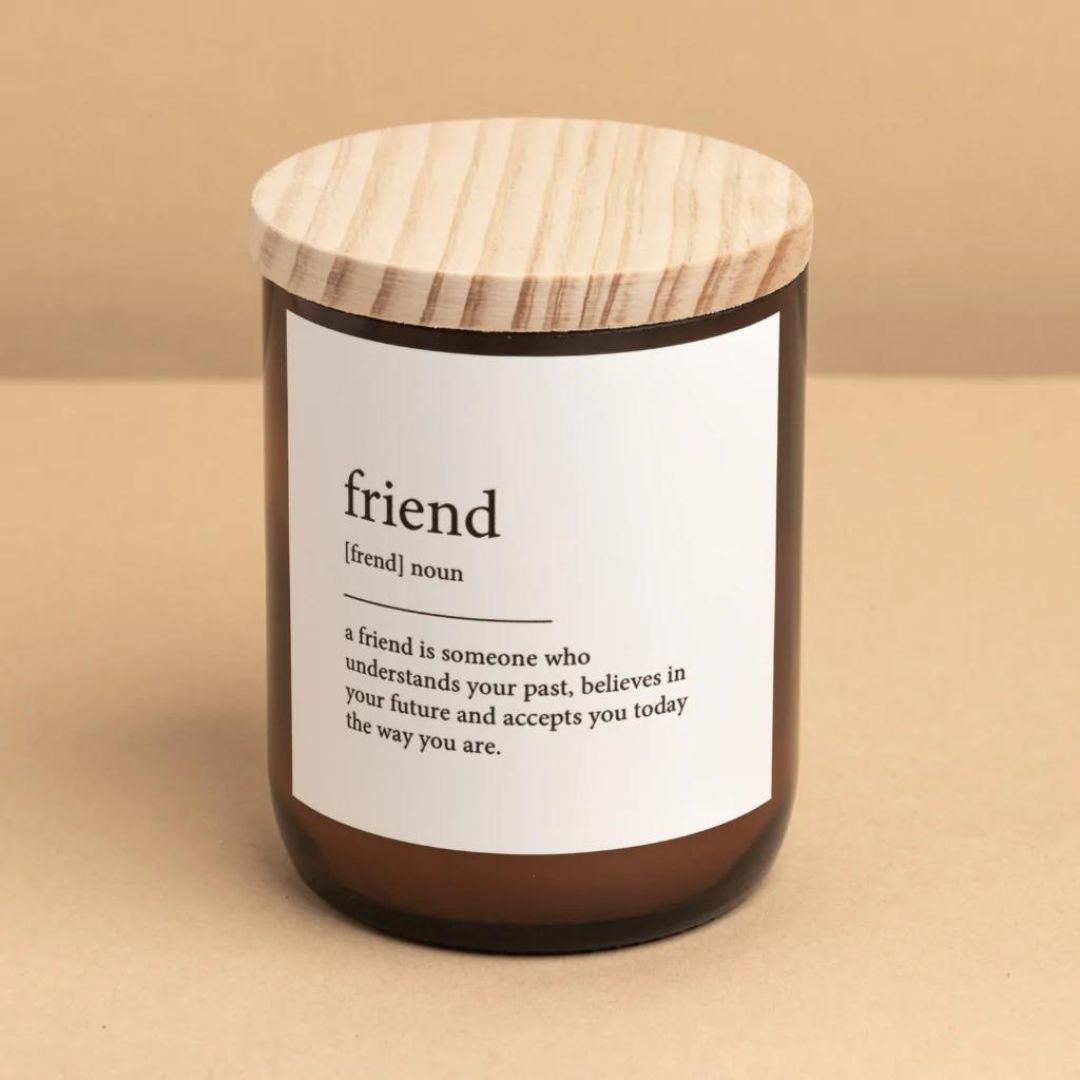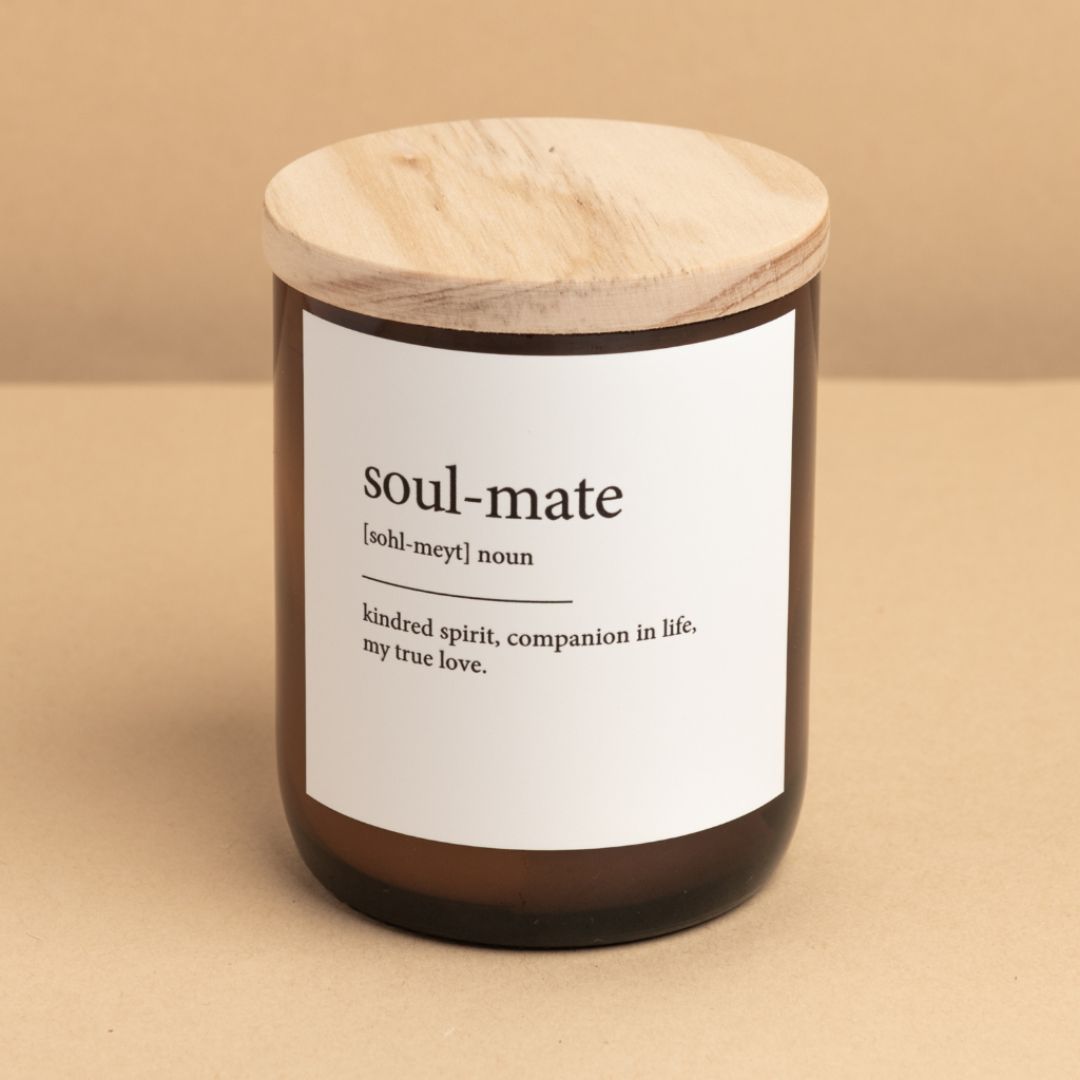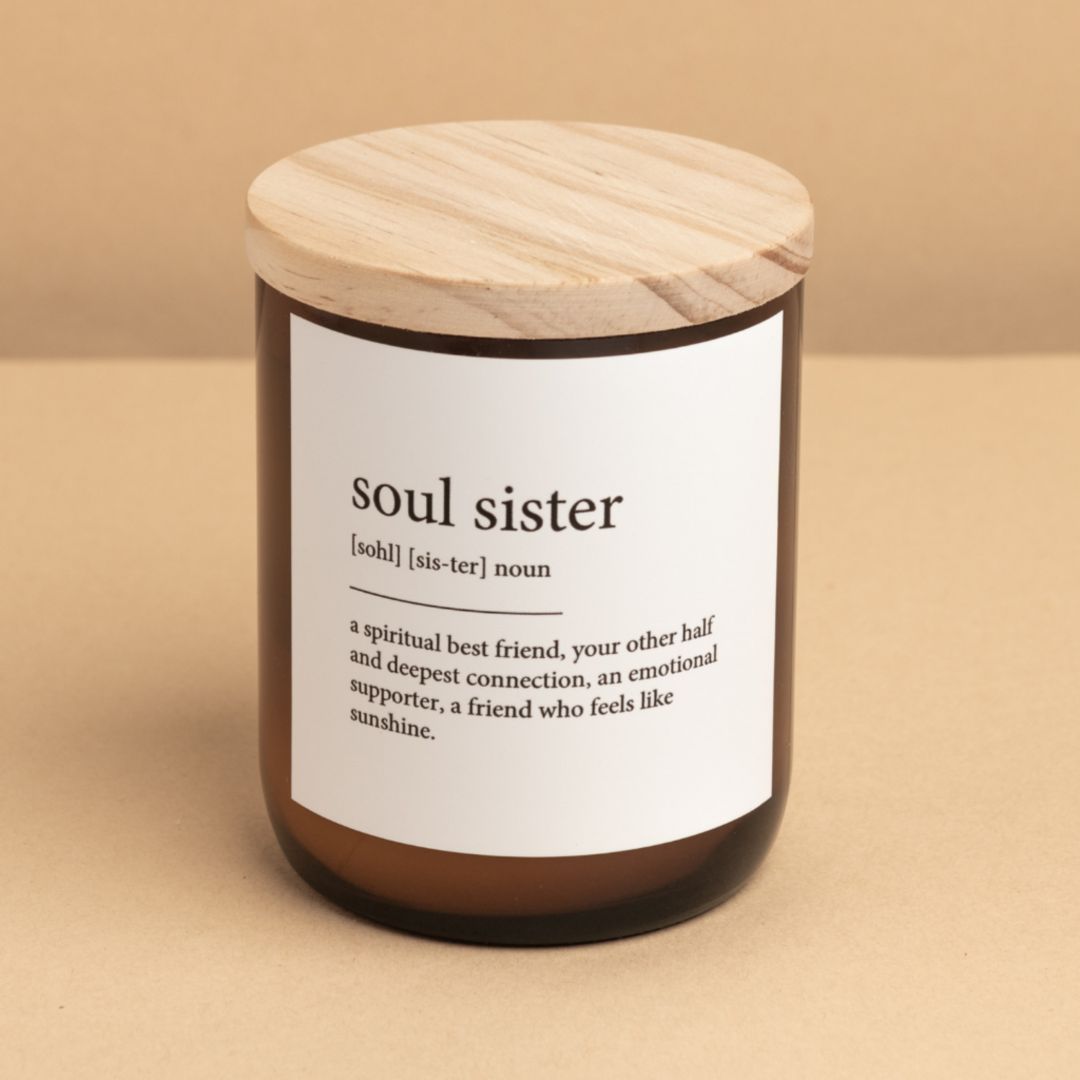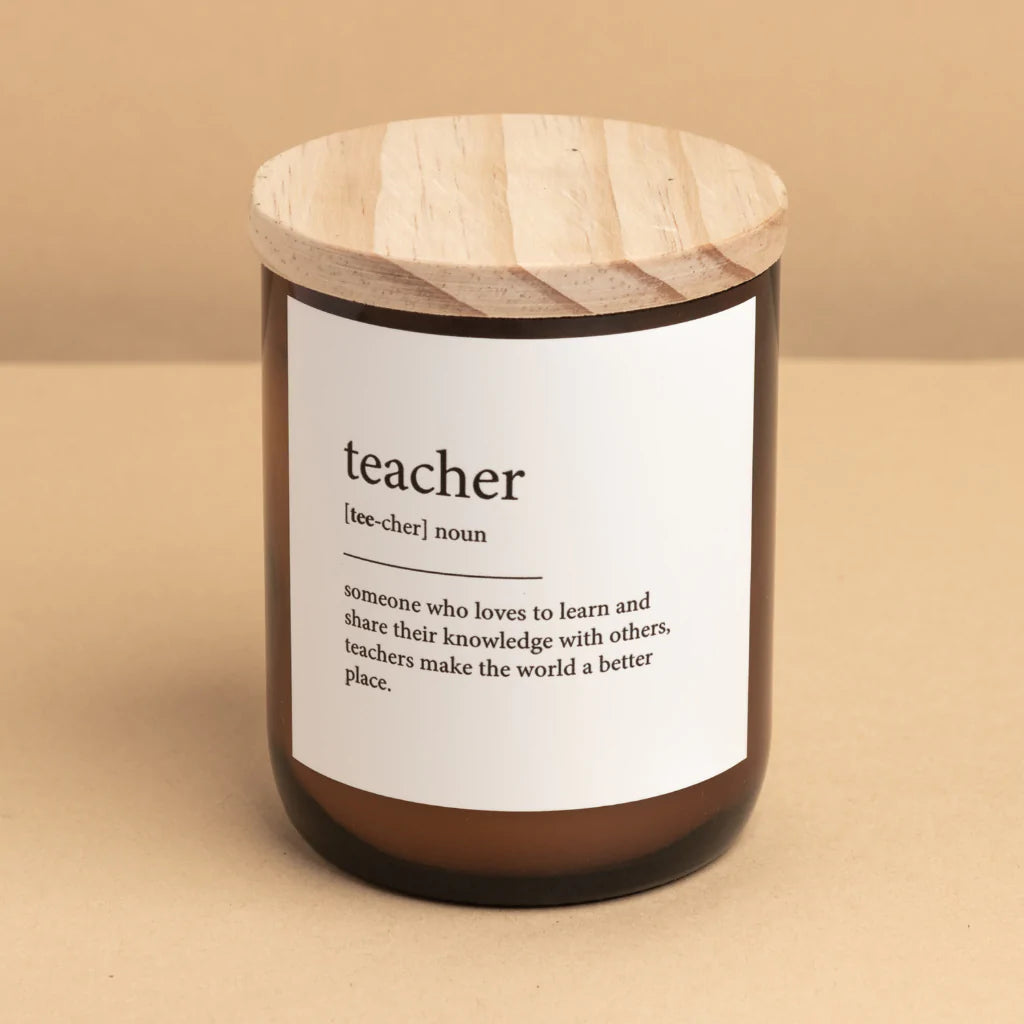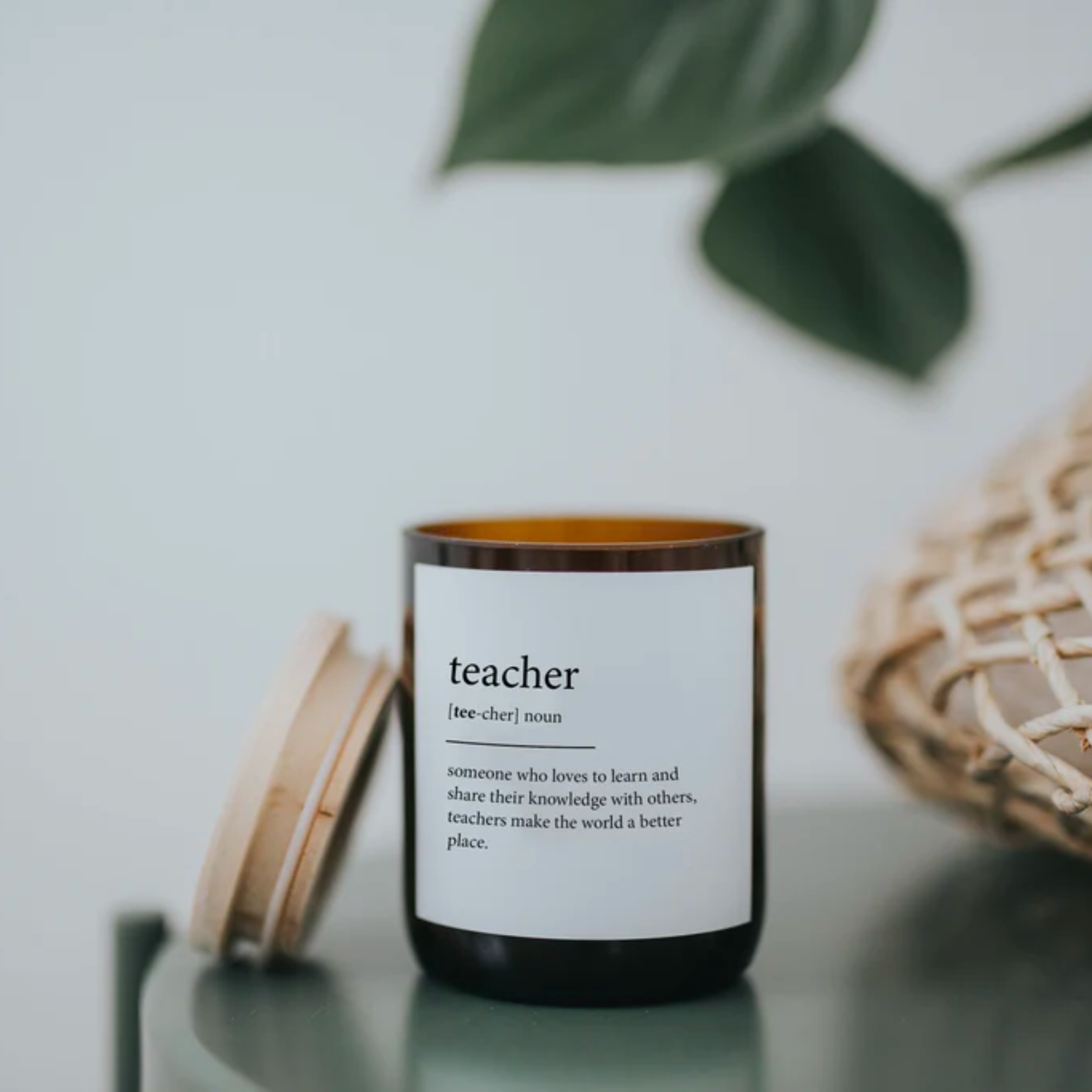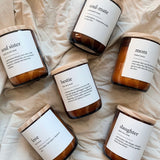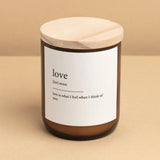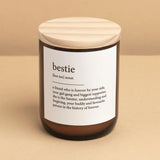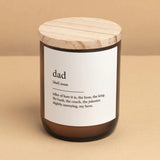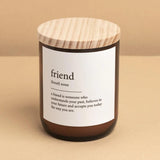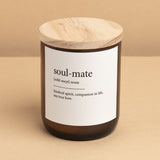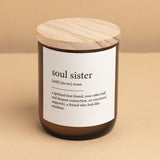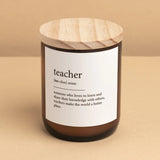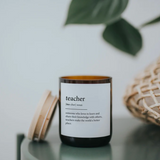 mid sized amber jar candles are made from recycled bottles to support sustainable living and matched with our signature custom raw wooden lid
eco-friendly, non-toxic cotton wicks to help you create your calming candle rituals
260g of creamy, pure and renewable soy + candle wax, blended with Australian made fine fragrances oils and enriched with essentials oils
styles:
"bestie - a friend who is forever by your side, my girl gang and biggest supporter, number one fan, funster, understanding, forgiving, buddy, soul sister, favourite person in the history of forever."
dad- 

"teller of how it is, the boss, the king, the bank, the coach, the jokester, slightly annoying, my hero."
"friend - a friend is someone who understands your past, believes in your future and accepts you today the way you are."
"love is what I feel when I think of you."
"soul sister - is a spiritual best friend, your other half, your number one fan, an emotional supporter, a friend who feels like sunshine."
"soul-mate: kindred spirit, companion in life, my true love"
"teacher - someone who loves to learn and share their knowledge with others, teachers make the world a better place"
---
Free shipping on orders over $100