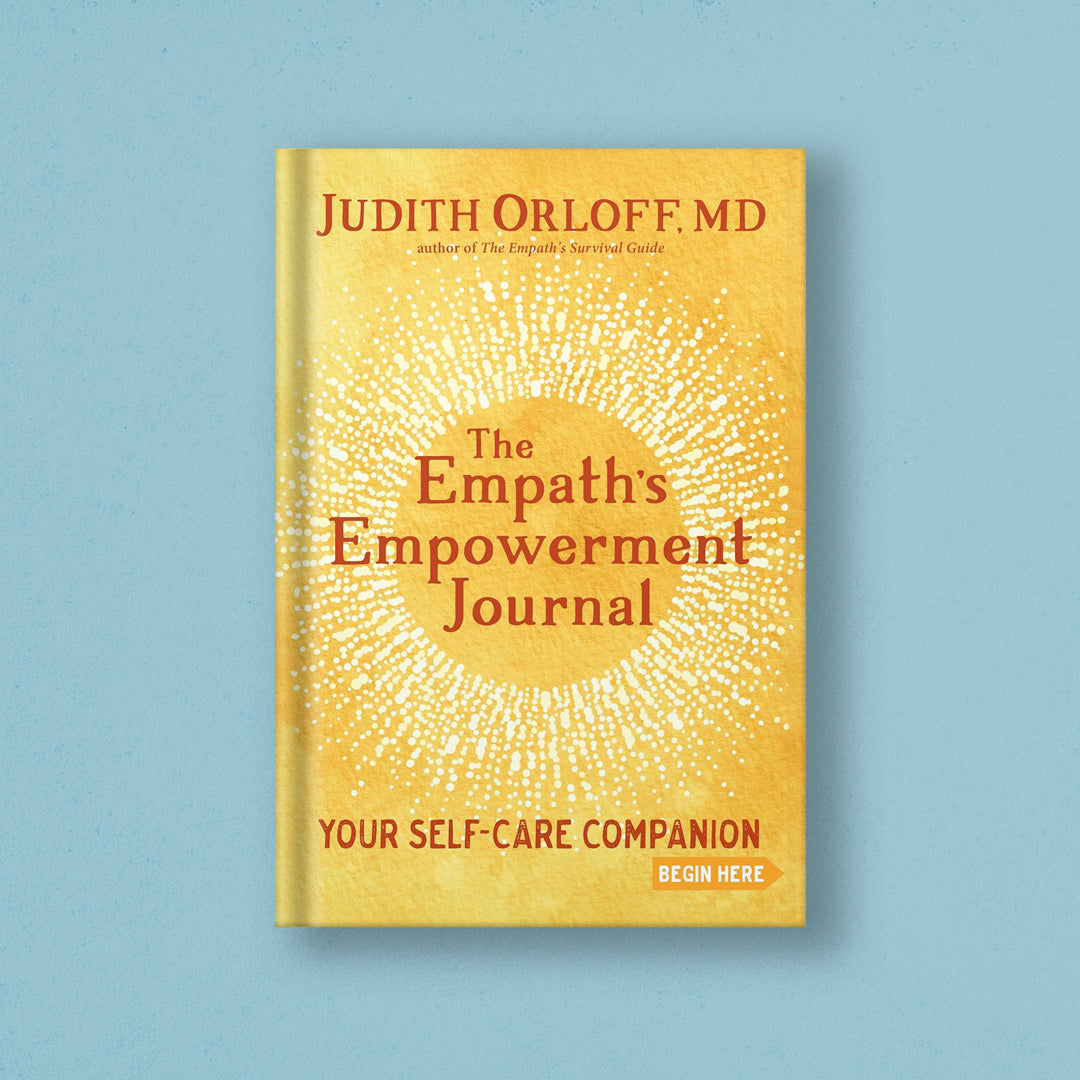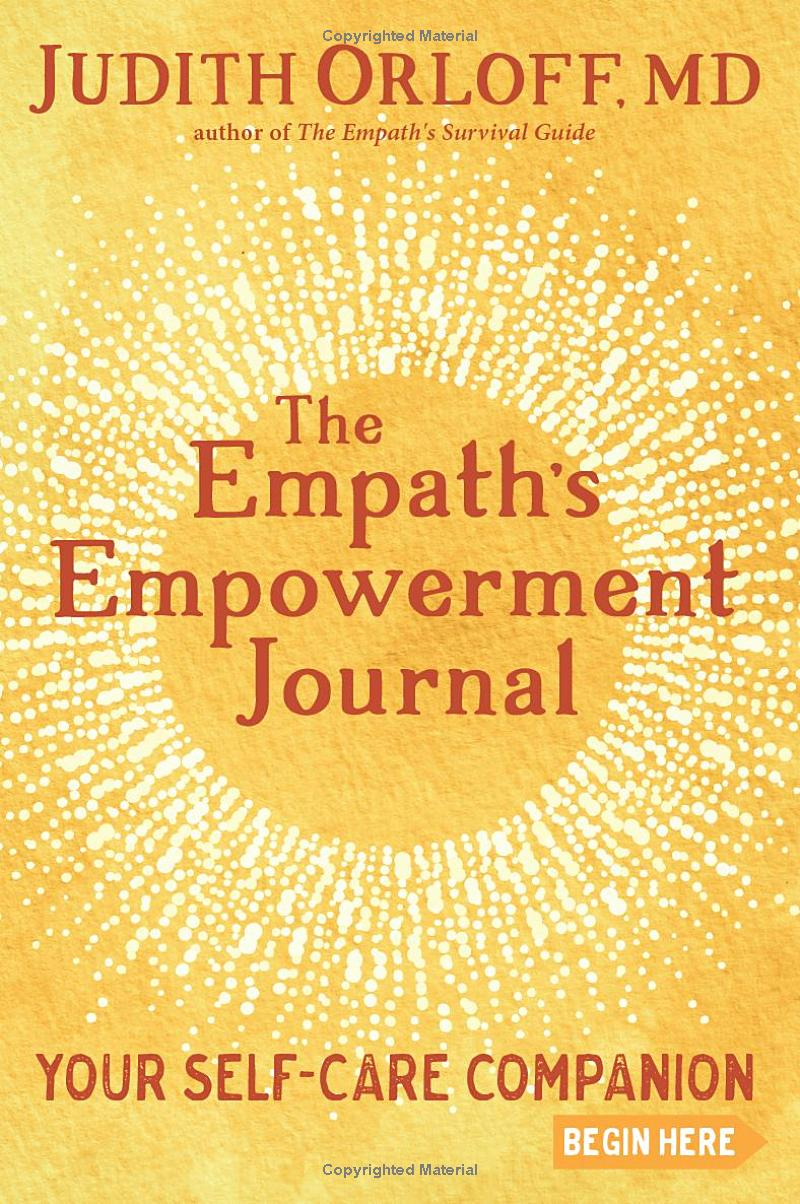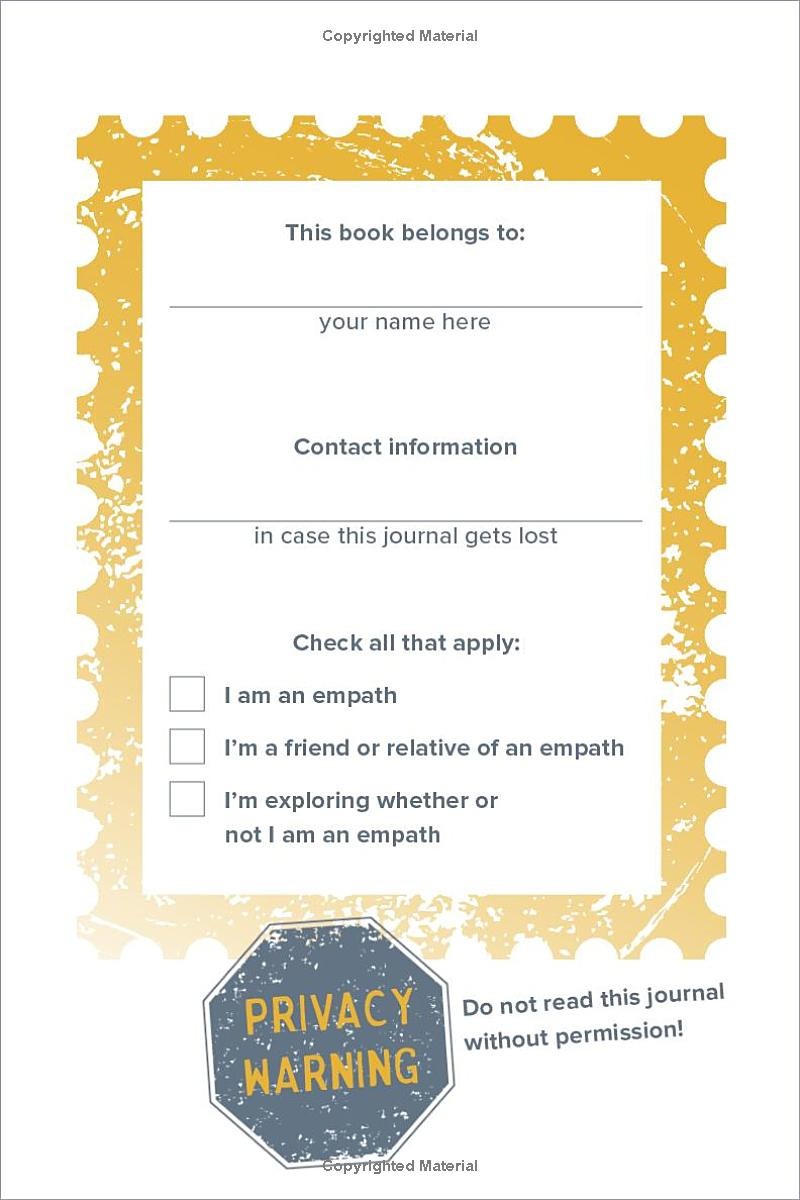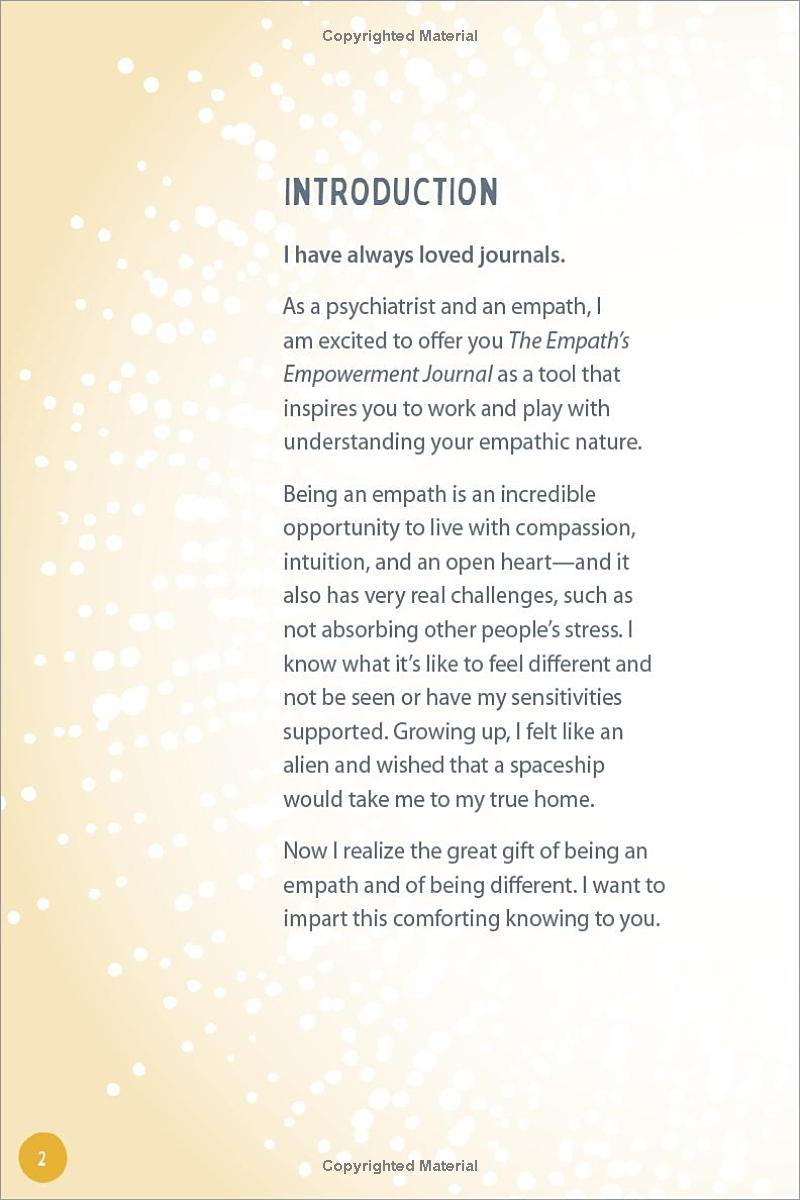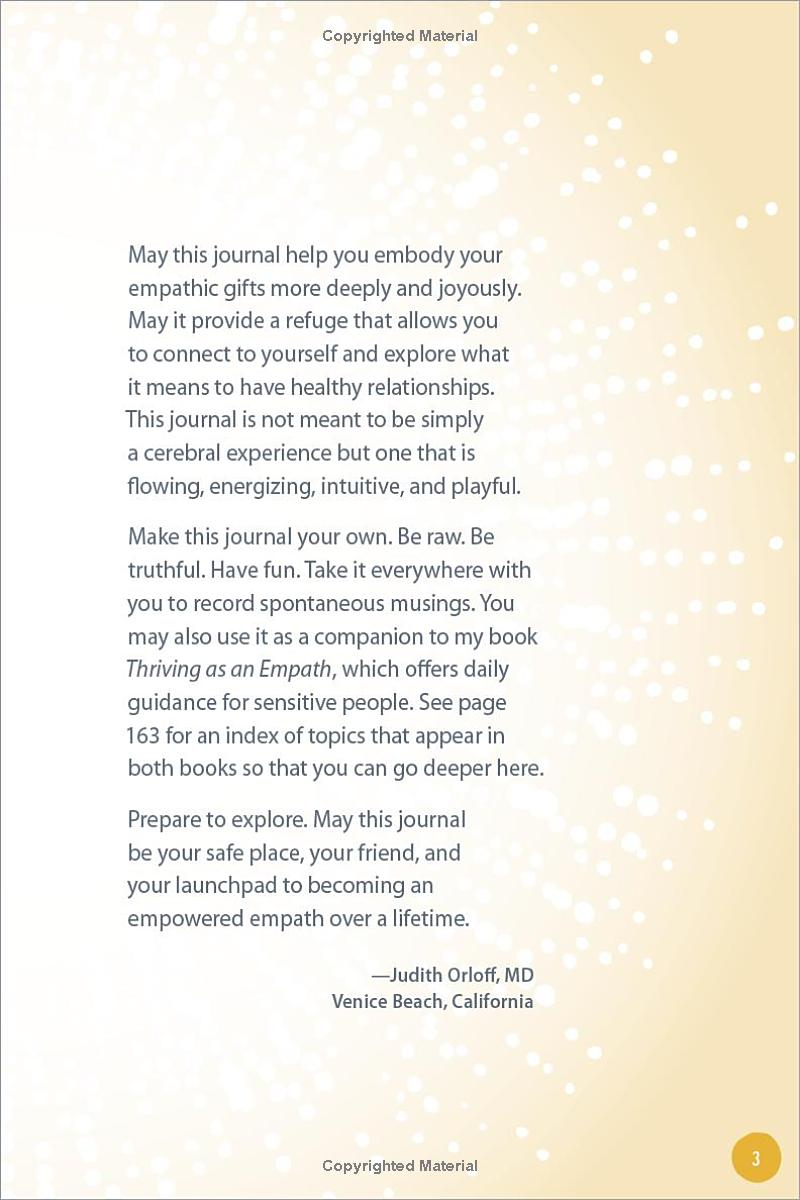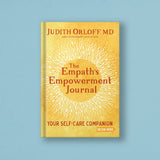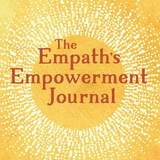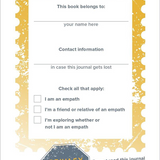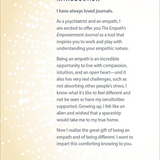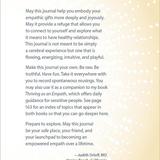 THE EMPATH'S EMPOWERMENT JOURNAL
The Empath's Empowerment Journal is a playful resource for creating a daily self-care routine to support you in protecting your vital energy and developing your gifts of sensitivity, intuition, creativity, and compassion. It is your safe place to be you. 
This paperback journal of personal exploration is beautifully designed to delight the senses of sensitive people. Inside you'll find spacious pages for your own writing, punctuated with inspirational statements and prescriptive exercises to help you deal gracefully with in-the-moment sensory overload; set healthy boundaries; tap into the power of the seasons and celestial cycles; and fine-tune your daily routine to create a nourishing life.
This journal is a perfect and fun companion to Dr. Orloff's book Thriving as an Empath or it can be a stand-alone support for any sensitive person who wants to practice better self-care. The Empath's Empowerment Journal provides invaluable tools and inspirations for helping you become more confident, happy, and awaken a sense of everyday magic.
---
Free shipping on orders over $100
THE EMPATH'S EMPOWERMENT JOURNAL